What is the Difference Between Chalk Paint & Mineral Paint?
In the video above, the Primetime Team goes over what the main difference between chalk paints and mineral paints. The following blog is a quick review of what is explained in the video!
Chalk Paint Vs Mineral Paint
We know that chalk paint is made of chalk and mineral paint is made of minerals but what does that mean exactly? The main difference between these two products start to show when you look at the specific project that you're working with. In example, let's say you want to distress a furniture piece that you will be putting objects on top of (image example below).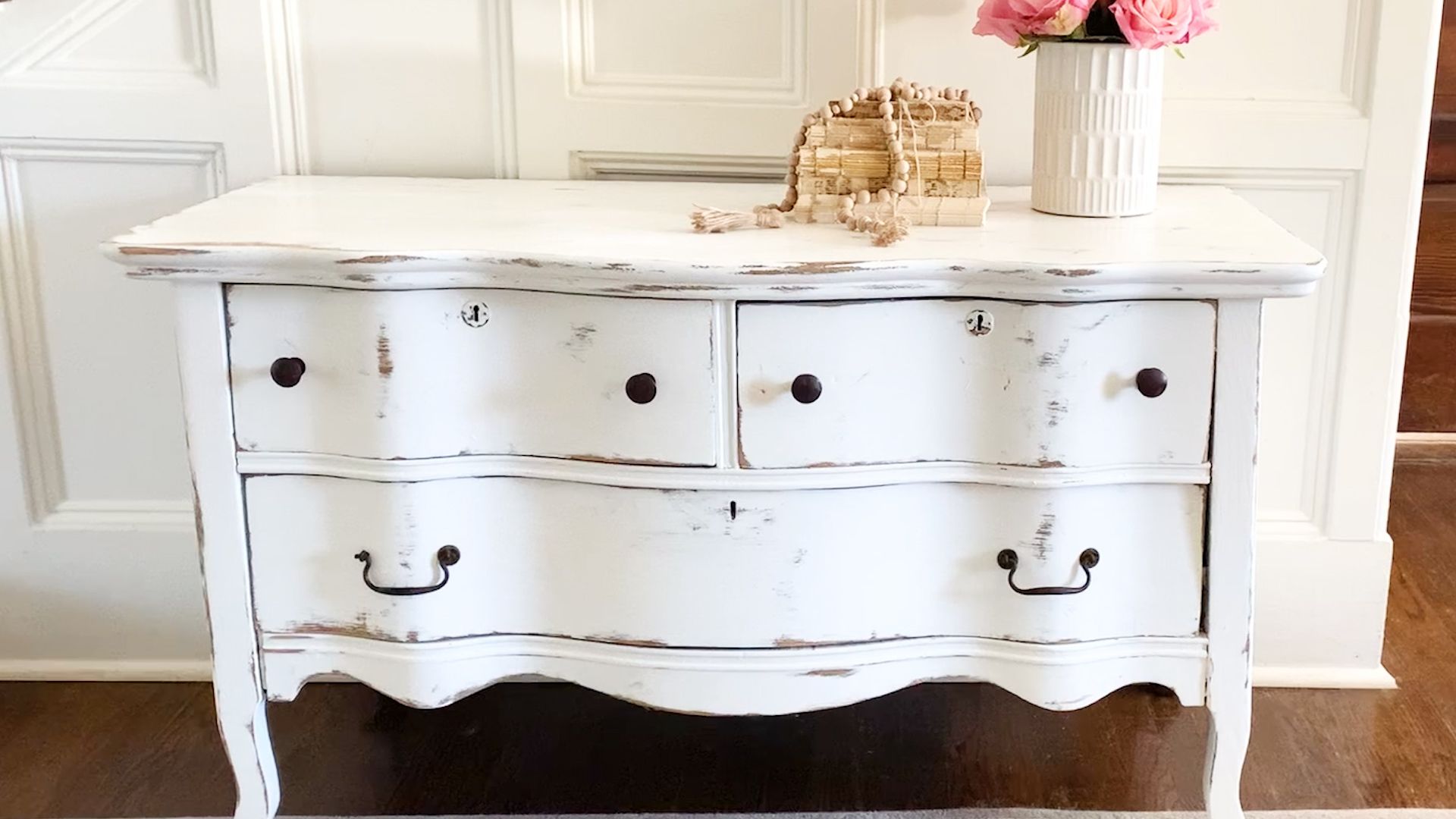 Let's also go under the assumption that this piece is placed in a high traffic area. The main difference with these two products is going to be the approach on how to get a specific look. Lets start with Fusion Mineral Paint. Fusion mineral paint has a topcoat already built into the paint, so for you to get those distressed edges you must use a wet rag to wipe off paint while the paint is till wet or else that built in sealer will, essentially, seal the surface. Alternatively you can use their Beeswax Distressing Block on dry paint. A top coat is not needed with this product however depends on the level of traffic you still have the option to add one.
Chalk paint is different, it doesn't have a built in topcoat which slightly helps in this scenario as you're able to distress the paint with a wet cloth alone! The caveat is that you must use a topcoat to protect the surface. This paint also has a flat, signature chalky finish compared to mineral paint that has somewhat of a eggshell / low-luster finish.
This means you'll be spending more with the Chalk Paint however, the flexibility of the product and its bonding agents make it a strong choice for more rustic looks. Fusion, is more of an all in one product and although it's not perfect it's and easier product to use when you're looking at simply refinishing a furniture piece with a fresh coat of durable paint.