CGC Ready Mix Drywall Compound
Save up to

0

%
Save %
Original price
$19.99
-
Original price
$39.99
From the Manufacturer:
CGC and SYNKO Ready-Mixed Joint Compounds are high quality drying-type products which are used for taping, filling and finishing joints, trims and surfaces of gypsum board. These vinyl-based formulations are specially premixed to a creamy, smooth consistency and are ready to use right from the container. They are easy to apply and are available for hand or machine-tool applications. Protect wet joints and product from freezing. Choose CGC and SYNKO products for professional results.
Buy online and have items delivered to your jobsite OR use "Free pick up in-store" to reserve supplies at store
For patching small holes and cracks in drywall and plaster surfaces. For taping and finishing jointsin interior drywall joint finishing.
For taping and finishing jointsin interior drywall joint finishing.
Coverage Joint nishing, 4.5 L nishes approx. 11 m² (120 ft.²) of drywall.
Store at room temperature in a dry location. Protect from freezing, extreme heat and exposure to direct sunlight. Do not use if material is discoloured or has an unpleasant odour.
Remix contents before use. When taping and finishing joints, thinning with water may improve application. Add clean water in 250 mL (1 cup) increments, remix and trial-apply until preferred consistency is reached. Over-dilution causes abnormal shrinkage, poor bond and other negative effects. Do not mix with any other material.
Features & Benefits
Lightweight
Weighs up to 15% less and sands easier than conventional weight joint compounds.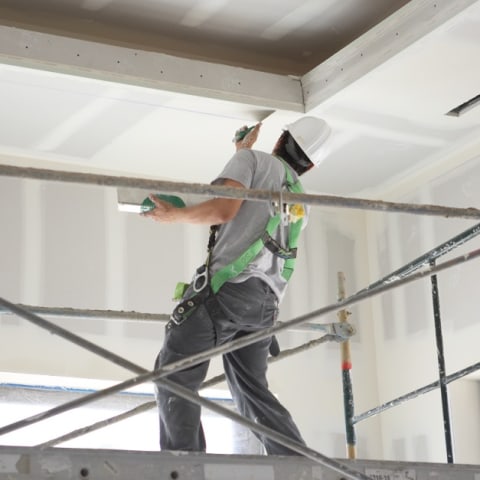 Professional Performance
Versatile all purpose joint compound providing outstanding professional-grade performance.
Efficient
Requires one fewer coat over fasteners and bead, eliminating the need for taping and topping compounds.
Minor Patching Repairs
Sand repair area and fill with joint compound. Let harden. Add second coat if necessary. Sand and prime when dry.
Embedding Joint Tape
Fill seams with compound. Apply tape, smooth onto compound with taping knife. Spread thin second coat on top of tape.
Covering Fasteners
To determine if fasteners are seated, draw clean knife over each. If metallic ring occurs, carefully drive fastener below surface.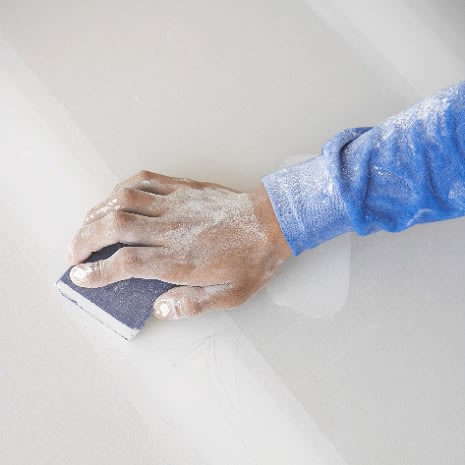 Finishing Tip
Use fine-grit sanding block to prevent digging into compound. Avoid roughening surface paper. (Repair roughening with small amount of compound.)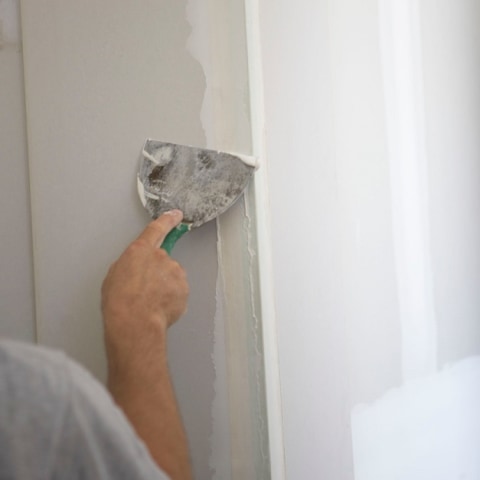 Easy To Work With
Smooth working, has excellent open time and produces a strong bond and hard finished surface.
Multipurpose
Excellent for all drywall finishing steps including embedding tape, filling, and skim coating.